Buying Edmonton Luxury Property
Exclusive, Luxury Property for Every Lifestyle
Paranych Luxury Homes Will Find Yours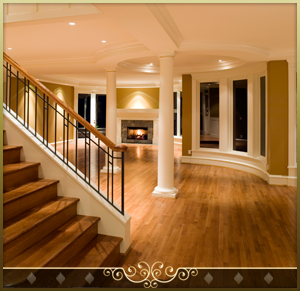 Purchasing an Edmonton Luxury Home is different from a typical residential real estate purchase. Owning an upscale home is all about choosing to embrace whole-heartedly a particular lifestyle: whether you're drawn to secluded country estate living or a modern executive condominium in the heart of downtown Edmonton, the professionals of Paranych Luxury Homes intuitively understand the needs of the high end home purchaser.
As experts in both the Edmonton market and luxury real estate, Paranych Luxury Homes is perfectly positioned to assist you in finding that exceptional property most suited to you. In addition to providing access to public luxury real estate listings on this website, Paranych Luxury Homes has access to private lists of upscale homes for sale in the Greater Edmonton area not listed publicly to ensure privacy and discretion of the sellers.
It is not unusual for executive properties to sell quietly without ever hitting the mainstream market, and we can immediately advise you when the newest choice properties that meet your requirements are available and showing. Paranych Luxury Homes Real Estate Professionals are well networked within the luxury property market and have years of experience negotiating and arranging high end home and property purchases.
Paranych Luxury Homes values your privacy and will work with the utmost discretion. By creating a login on this website, you gain access to more detailed information about Edmonton Luxury Properties for sale and can better manage your search by marking favourite properties, saving customized searches, and receive immediate email updates when new homes that meet your needs are listed.
Our services are customized to suit your unique requirements. We maximize your time and synch with your schedule, offering VIP chauffeur services and pre-screening of all prospective properties so you only take the time to view the homes that most closely embody your lifestyle and requirements.
If you are ready to begin your Edmonton Luxury Homes search, contact Rob today for professional, tailored service or browse our Top Ten lists of Luxury Homes currently for sale in the Edmonton area: