Edmonton Luxury Home Marketing
Expert Marketing for High End Homes
Paranych Luxury Homes Understands the Luxury Market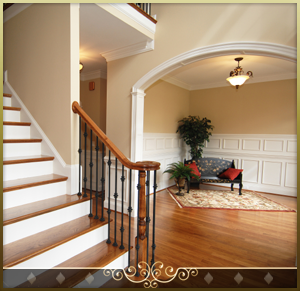 Luxury homes target a very specific pool of buyers, and so the marketing techniques and tools used to sell upscale properties is often quite different from those used during a typical Edmonton home sale.
Our Luxury Home Marketing System is comprehensive, allowing us to precisely customize a marketing plan for your unique home and reach qualified prospective buyers. Our knowledge of both the Edmonton market and Edmonton Luxury Real Estate in particular enables us to accurately price your property to maximize your investment.
Paranych Luxury Homes takes the utmost care to ensure discretion and privacy for sellers. We tailor our marketing and exposure efforts specifically to your home and its unique features, reaching buyers both within Canada and internationally.
Each unique luxury property requires a personalized marketing strategy, which may include some or all of the following tools:
Online Media
Your home will be featured on all of the Paranych Online resources.
Social Media
All our Luxury Real Estate Specialists are tech savvy and may leverage the power of various social media sites to accelerate the sale of your home, including:
Traditional Print and Mainstream Media
Though home marketing is shifting to an increasingly digital world, we still implement traditional marketing techniques through mainstream media including magazines, newspapers, radio and television.
Real Estate Weekly
Real Estate Guide
Edmonton Examiner
Edmonton Journal
The Globe and Mail
National Post
Alberta Venture Magazine
Shaw
CityTV
Global TV
CBC Television
630 CHED
Eyes On TV
To learn more about our Luxury Home Marketing System contact Rob at 780-919-8180.